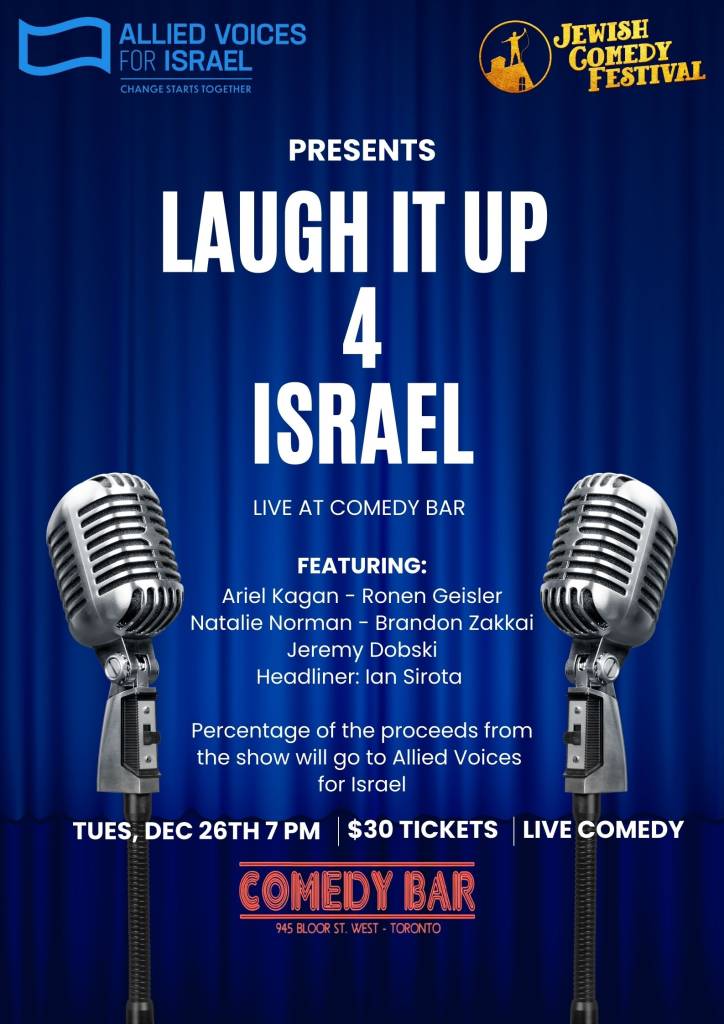 Join us this Boxing Day for Laugh it Up 4 Israel.
It features Toronto's top pro and up-and-coming Jewish comedians.
Featuring: Ariel Kagan, Ronen Geisler, Natalie Norman, Brandon Zakkai, Jeremy Dobski, with Headliner Ian Sirota.

A percentage of the proceeds from the show will go to Allied Voices for Israel.
Allied Voices for Israel (AVI) unites students of all backgrounds against anti-Jewish hatred. AVI offers a multi-faceted approach to Israel advocacy and education by empowering a new and diverse cohort of Israel advocates at high school and university campuses across Canada.
Limited tickets are available. Show sells out each year!