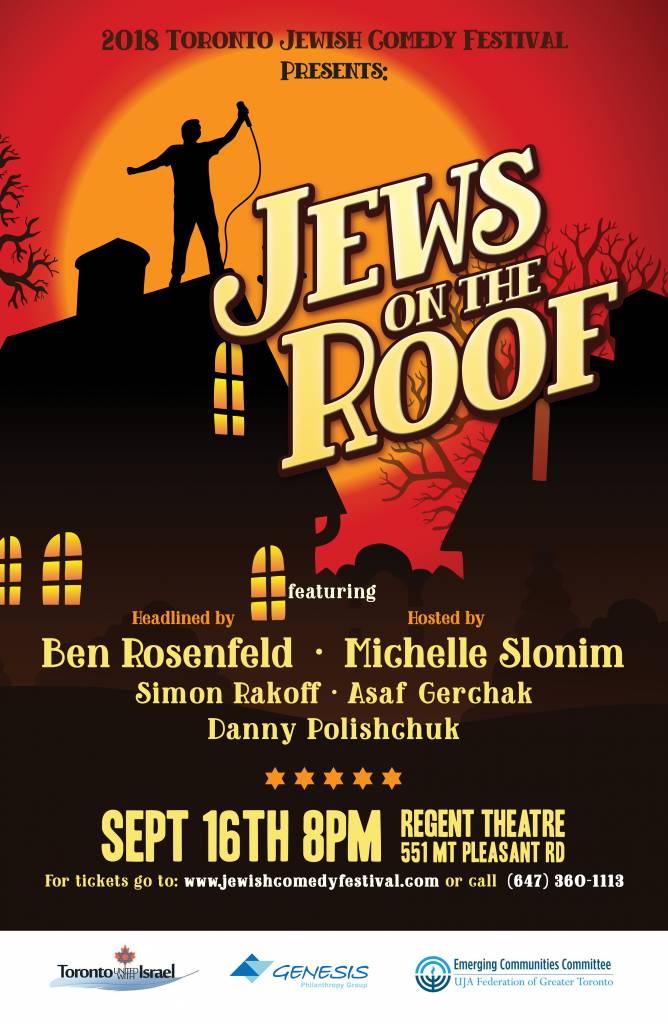 About The Show
2017 Toronto Jewish Comedy Festival features a hilarious line-up of Jewish comedic talent from Canada and USA. When your history is full of pogroms and persecution, what else can you do but laugh? Join us for a night of laughs and chutzpah – though we can't promise it'll all be kosher!
Our Featured Comedians: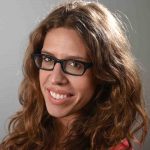 The Host: Michelle Slonim
Bio: Michelle has appeared on web-shows for Comedy Central and HBO and on SiriusXM Radio. You can see her performing stand up comedy in most clubs and bar shows in New York City. Michelle trained at the University of Michigan and the Williamstown Theater Festival, as an apprentice to Lewis Black. She is a seasoned producer having worked on 24 Hour Celebrity Plays on Broadway and produced shows at Webster Hall and Le Poisson Rouge.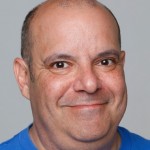 The Feature: Simon Rakoff
Bio: A veteran of the Canadian comedy scene, he has performed in every province and is widely regarded as one of the quickest and cleverest Canadian stand-up comedians. He has appeared on numerous Canadian television shows and festivals, including the Winnipeg Comedy Festival and Just for Laughs.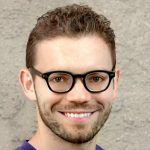 The Headliner: Ben Rosenfeld
Bio: Ben Rosenfeld creates smarter comedy for smarter people.  Ben's comedy blends his family's experience as Russian Jewish immigrants in America with his philosophical beliefs, political observations and unique characters.  Ben has appeared on FOX's Laughs, CBS This Morning, National Geographic's Brain Games, NPR Weekend Edition, SiriusXM Radio, The New York Post, Rooftop Comedy and been featured as TimeOut New York's Joke of the Week.
Reserving tickets can only be done through desktop. Mobile Devices will only recieve best seats available.
 For Ticket Purchases Over the Phone Please Call: 647-360-1113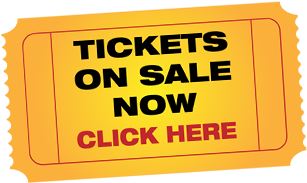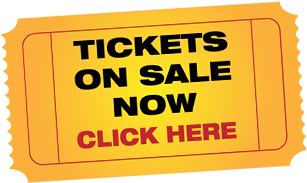 2018 Sponsors: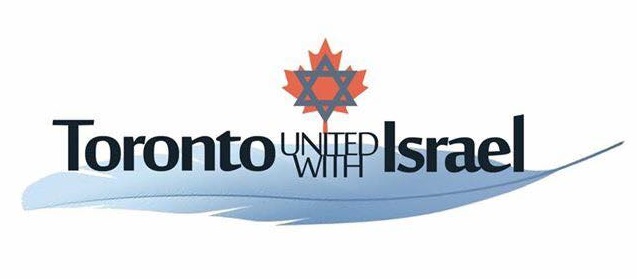 Sign Up For Festival info and updates
Get access to presale codes, and festival news.