The Comedians:
Ariel Kagan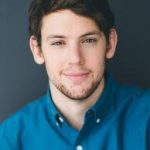 Bio: Having grown and learnt the basics of the trade in his hometown of Johannesburg, South Africa at a range of establishments in the Joburg area like Parkers Comedy Club, Carnival City, Emperors palace, The Box Comedy, GIN as well as several festival such as Splashy Fen & Park Acoustics as well as hosting few private events. Ariel is set to be in a prime position to take on the world after moving to Toronto in late 2012 and man, has the onslaught begun. Performing at several high profile places, The Laugh Factory (Chicago), Stand-up NY (NYC), Crackers (Indy), Yuk Yuks (Canada), Comedy Bar (Toronto) and being invited for the Lab Cab Arts FestivaL & 2013 & 2014 NXNE Festivals
Adrienne Fish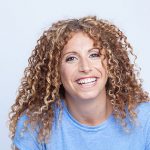 Bio: With a huge 'jewy' afro, and a love of pulled pork sandwiches,  Adrienne Fish has been making her mark on Canada's comedy scene.  Based out of Toronto, she was nominated by NOW Magazine as Toronto's Best Female Stand-up 2015 and for the Tim Sims Encouragement Award in recognition of up and coming talent. Adrienne can be heard on Sirius XM "Canada Laughs", and was featured in the documentary "She's So Funny".  She's loud, she's playful, and she's watching you right now….
Robby Hoffman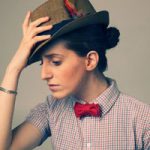 Bio: Having produced and performed her best-selling one-woman show at the Montreal Fringe Festival (2010, 2011) and with performances in Ottawa, Toronto and Halifax, New York, Los Angeles and the UK, in 2012, Robby was recognized as an up and coming comedy performer, receiving the Mary Scruggs Scholarship at Boston's Women in Comedy Festival. Robby has also performed at the Muskoka Cottage Comedy Festival (2012), and the Just for Laughs Festival (2012), as the opening announcer for two of the Festival's most popular shows, The Nasty Show and The Ethnic Show.
Ronen Geisler
Bio: Ronen Geisler is a Jewish stand-up comedian based in Toronto, Ontario. He  has appeared at a variety of comedy clubs in Toronto, Beijing, Montreal, Ottawa, and New York City. He also hosts the popular Learn English Funcast Podcast. Where he teaches English learners around the world how to learn English through jokes. He currently hosts a monthly show called Cowboy Comedy at the Korean Cowboy.
Mike Khardas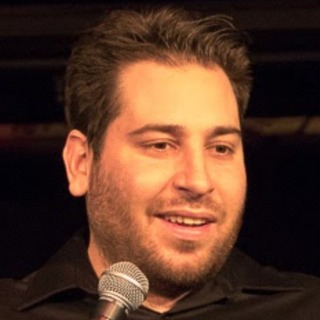 Bio:
Michael Khardas is an Israeli born Canadian writer and performer based out of Toronto. He studied at York University and taking Fine Arts Cultural Studies. Having performed all over North America, Europe, and Israel,  Michael has crafted his style of Jewish ethnic comedy to entertain even the toughest of spectators, all while utilizing the gentle art of clean comedy. In June 2007, he was featured in a full page article in the Jerusalem Post, praising him as one of the top English speaking comedians to come out of Israel. He also doubled as a comedian and associate producer for the CBC comedy documentary "A Universal Language". Michael is currently working as a writer and actor in the Canadian comedy circuit and has recently produced his second TV Documentary.
The Host: Simon Rakoff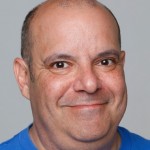 Bio: A veteran of the Canadian comedy scene, he has performed in every province and is widely regarded as one of the quickest and cleverest Canadian stand-up comedians. He has appeared on numerous Canadian television shows and festivals, including the Winnipeg Comedy Festival and Just for Laughs.
The Feature: Sheba Mason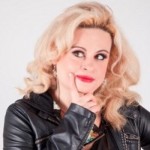 Bio: Born into a theatrical family – Jackie Mason (comedian) and Ginger Reiter (playwright).Recently featured on "CBS This Morning," Sheba performs all over the country and her show – "The Sheba Mason Show" – with Sheba and a few of her comedian friends, runs weekly at various Manhattan comedy clubs . Her side-splitting witticisms will leave you laughing for weeks
The Headliner: Jon Steinberg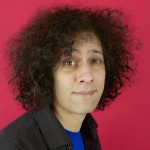 Bio: Jon Steinberg is a comedian who draws material from his unique and twisted view of the world. A perennial favourite on CBC radios the Debaters, 2014 has already been a big year for Jon, taping his second gala performance for the Winnipeg comedy festivals, as well as making appearances on the CTV sitcom Spun Out, Global's medical drama Remedy, and embarking on his first European stand-up tour.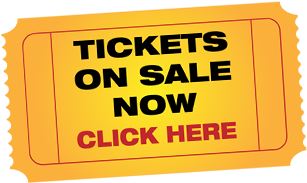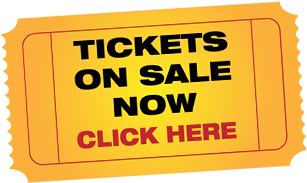 Sign Up For Festival info and updates
Get access to presale codes, and festival news.